Cinema
Movie: 'The Goldfinch'
Where: Edinburgh Filmhouse
Based on the No. 1 International Best Seller
By Donna Tartt
Directed by: John Crowley
Screenplay by: Peter Straughan
Starring….
Ansel Elgort, Oakes Fegley, Nicole Kidman….. plus great supporting actors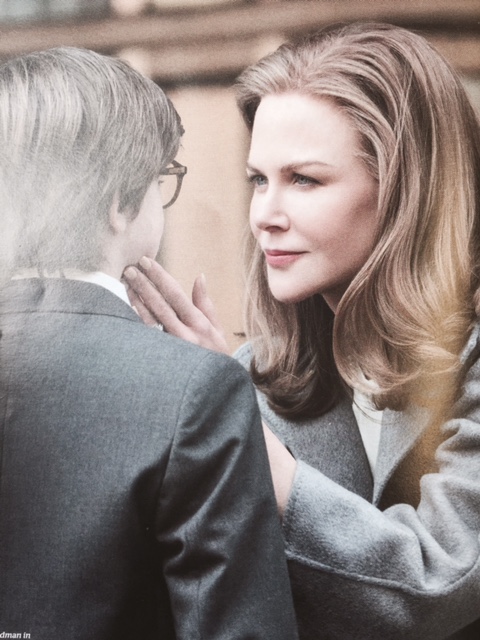 …………………………………………………………………………………….
The movie follows the story of Theodore Dekker who goes through the most awful trauma a young 13 year could possibly face; losing his mum in a horrible bombing at New York's Metropolitan Museum of Art… Theo has no other close family in New York; his father had abandoned him.
We see young Theo arriving at the Barbours – an upmarket family who takes Theo in; Theo had been friends with their young son Andy. Samantha Barbour, Andy's mother is played beautifully by the wonderful Nicole Kidman who in my opinion just seems to be getting better and better in every role she takes on.
The family home is full of art and antiques which Theo seems to gravitate towards… (The Barbours have another children along with Andy)
Every so often you see Theo on his own carefully hiding away a yellow bac-pack style bag which is holding something wrapped up in newspaper..
One day, Samantha is tidying up Theo's clothes when she discovers an engraved ring – she tells Theo to keep this in a safe place. The ring has an engraving on it… Theo decides to take the ring to the shop where it had come from 'Hobart & Blackwell'. The antique shop is run by James 'Hobie' Hobart whose partner Welton 'Welty' Blackwell had also died in the same bombing as Theo's mum!! Theo had come across Welty directly after the bombing; he was in a bad way and handed the ring to Theo to return……. Welty's niece, a young girl called Pippa had been at the Museum with Welty; luckily she survived but had serious injuries. Theo begins to visit Hobie and Pippa quite often (Pippa and Theo have an instant bond)– Hobie can also see Theo's natural interest in antiques and old things. Pippa has an aunt in Texas so leaves New York to live with her…..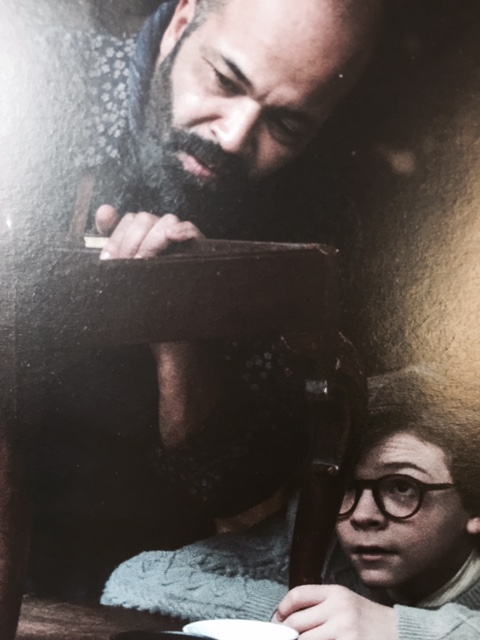 Meanwhile back at the Barbours, you can see Theo beginning to feel much more at home and actually enjoying his time living with them.
The Barbours are planning a Summer vacation and invite Theo to join them….. Andy even hints to Theo that his parents are considering 'keeping him' – Aww, wee Theo! He gets back home to the Barbours all excited about the stuff he has bought for the forth-coming trip when Samantha Barbour has to break the news to him!! Out of nowhere Theo's estranged dad Larry and his (truly awful) girlfriend Xandra have just arrived to announce they will now look after Theo and take him to their home in Las Vegas!! It's so horrible to see poor little Theo having to leave the lovely Barbours home especially Samantha who had been so kind and understanding…. Theo didn't pack much; but yes you guessed it, the yellow bag with the parcel wrapped up in newspaper was one of the few things he did take with him…. It's a painting of a little bird, The Goldfinch' which Theo took from the rubble after the bombing at the Museum.
The movie continues with an older Theo played by Ansel Elgort; he is back in New York looking smart and confident. Theo bumps into Platt Barbour, Andy's older brother….. Platt and Theo go for a drink; Platt lets Theo know that his dad was bipolar and he and his little brother Andy had been killed in a boating accident whilst his dad was having one of his episodes……. Theo returns to the Barbour home to visit Samantha Barbour who isn't very well – she is so delighted to see Theo. All the family re-connect with Theo; Andy's younger sister seems very keen to see him.
Theo has naturally stuck to his passion and is now selling antiques which Hobie sources and restores…. One afternoon, an extremely un-happy customer accuses Theo of selling him a piece which is fake – Theo acts dumb but in good faith offers to buy the piece back? The chap isn't taking the offer and goes on to say he knows who Theo is and he believes he stole The Goldfinch and is using it as collateral to assist Hobie's antique shop…..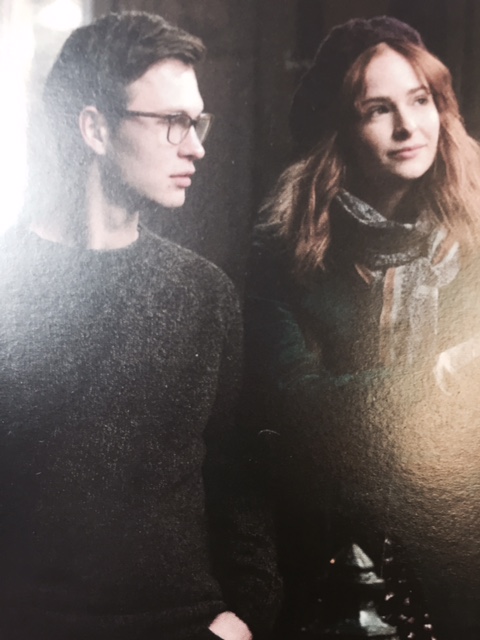 Our movie fills in the gaps via 'flashbacks' – we're back with young Theo living in Las Vegas with his dad & Xandra the girlfriend… Luckily, Theo finds a friend – Boris, a Ukrainian who had also lost his mum. He lives with his abusive dad…. Boris & Theo spend most of their free time together – smoking, drinking. (Boris also introduces Theo to drugs) After, Theo's waste of father dies in a car accident, Theo runs off back to New York as he fears Xandra will put him into care. Theo tries hard to get Boris to join him but he stays saying he will follow on………
Young Theo returns to Hobie's apartment underneath the antique shop and asks if he can stay……
This is the point I leave you….. As I don't want to spoil what eventually happens to Theo and of course the painting of the little bird…….
Comments: I really enjoyed the pace of this movie; the scenes in New York at the Barbours house I loved….. I don't know how to categorise this film – it keeps you guessing all the way through…. it's sad but also funny in bits. It's also really beautifully filmed and has caught the mood of each scene spot on..
Enjoy…….. Shelley x