Cinema
Movie / 'House of Gucci'
Where? The Dominion
Director: Ridley Scott
Starring: Lady Gaga, Adam Driver, Al Pacino, Jared Leto…
When deciding on where to watch a movie about the luxury brand Gucci; there is only one cinema….. The Dominion (also, the movie runs approx. two & a half hours so comfort is a requirement)
I really had an open mind to what this film was going to be like….. One things for sure it definitely is entertaining; from the cast to the clothes to the fab sound track. (also very funny thanks to Jared Leto)
The Story… Lady Gaga plays Patrizia Reggiani a young Italian woman who works for her father's transportation company. She's at a party one night when she meets Maurizio Gucci (awkward chap); he's a law student and just so happens to be heir of half of the Gucci Fashion House…. Patrizia is extremely taken by Maurizio and follows him until she manages to secure a date! The pair start to go out together and Maurizio decides to arrange a lunch so he can introduce Patrizia to his father Rodolfo. Oh dear, Rodolfo does not approve of his son's choice of partner and warns Maurizio that Patrizia is only after him for his money….. he tells his son he will disinherit him if he marries Patrizia.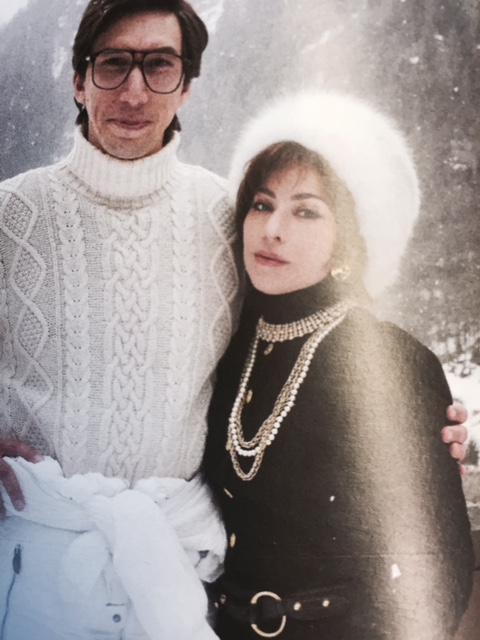 Maurizio loves Patrizia and decides to marry her and leave the 'family Gucci' behind.
After the wedding, Maurizio starts working at his father-in-law's transportation company and seems genuinely happy with his new life….. Not long after, Patrizia tells Maurizio she is expecting. She feels this would be a wonderful way for them to re-connect with the Gucci family. Maurizio's uncle Aldo (Al Pacino) is having a big birthday celebration which he invites them to; it's a big family gathering. Aldo is so happy to see his nephew and new wife and and basically takes them under his wing. Aldo's own son Paolo who truly believes he has a natural talent for designing is a bit of a joke in the family…. (he is wonderfully played by Jared Leto. He's not recognisable / apparently it took 5 hours of prosthetics every morning)
The family do re-connect not long before Maurizio's father Rodolfo dies due to poor health. (Rodolfo had written Maurizio back into his will but it appears he hadn't signed a paper transferring the Gucci shares to his son. Later on in the movie it is hinted that Patrizia faked the signature giving Maurizio 50% interest in Gucci.)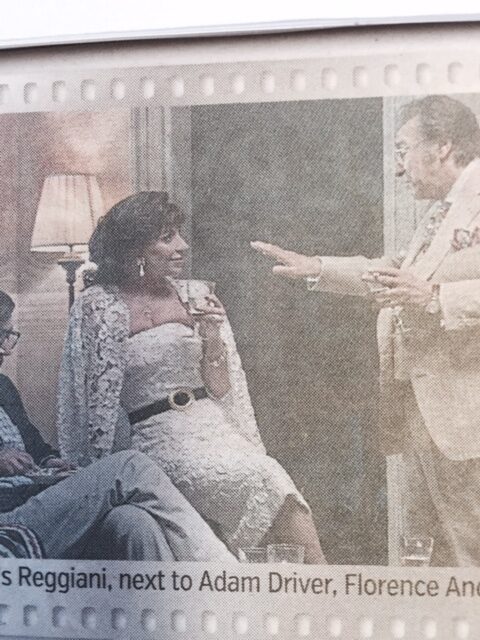 Patrizia starts to become heavily involved in the Gucci business and pushes her husband Maurizio to get more involved even though he had never shown an interest in the Fashion House previously. Patrizia starts to take advice from a psychic which influences her decision making…. She doesn't like the way her husband's uncle is running Gucci and starts to become more and more interested in finding out ways she can gain more control and gain more company shares…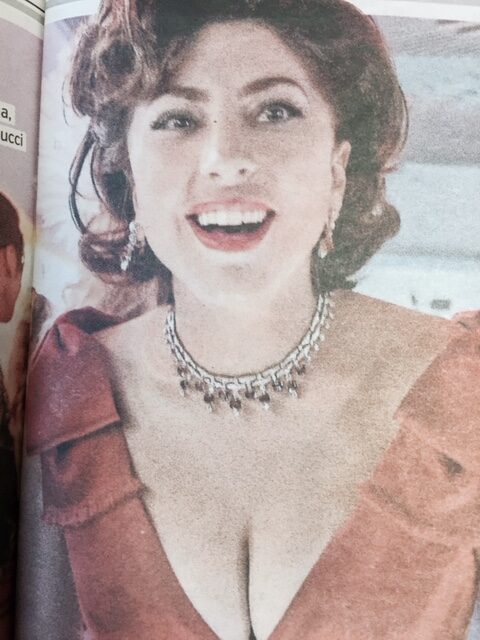 This is when things start to get ugly within the family………
I really enjoyed the whole experience; the movie is inspired/based on Sara Gay Forden's bestseller 'The House of Gucci' A Sensational Story of Murder, Madness, Glamour and Greed'
A little Note: House of Gucci celebrates it's centenary this year!
Shelley x