Movie
Where? The Filmhouse
'Supernova'
Director:
Writer:
Stars: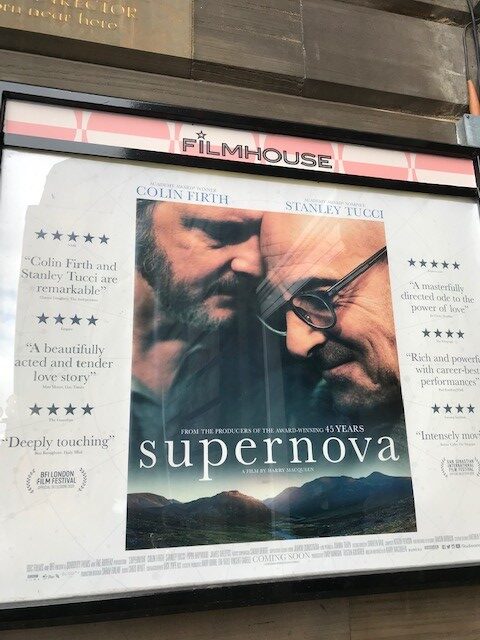 Another quality film starring quality actors – Stanley Tucci and Colin Firth…. Apparently they have been great friends in real-life for over 20 years! (this definitely comes across in the movie; their 'chat' is so comfortable and real.)
It's a beautiful understated piece of film and tells the story of Sam (Colin Firth) and his American husband Tusker (twinkle in the eye Tucci).. They are taking a trip in their old trusted campervan in and around the Lakes (Lake District, England)
They listen to music, chat, Tusker sleeps while Sam drives the winding roads…. We soon learn that Tusker has early stages of dementia. He is a writer and Sam is a pianist; they are due to visit Sam's sister and family en-route to Sam playing at a concert…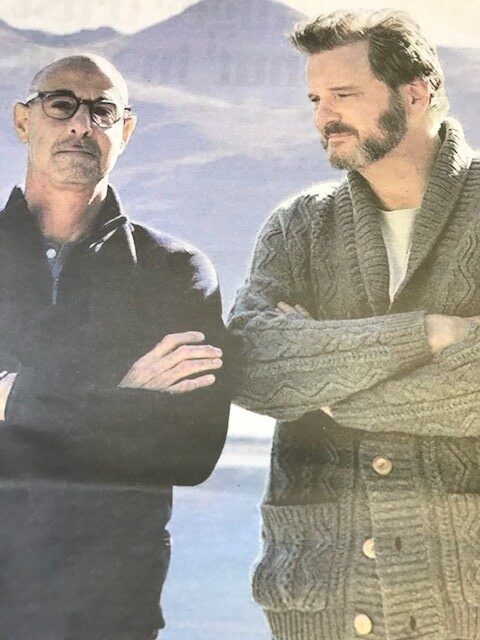 Tusker shares with Sam he has deliberately left his medication behind – you get the sense he has already come to terms with his illness and the outcome…..  Sam on the other hand wants to be there for Tusker no matter what.
To add more about this film would be wrong; I really want you to experience the full story and take this journey with Sam and Tusker…. There's a few 'funny, light' moments plus the scenery on their trip is stunning….. Top marks not just to the wonderful actors but praise must be given to British Director Harry Macqueen…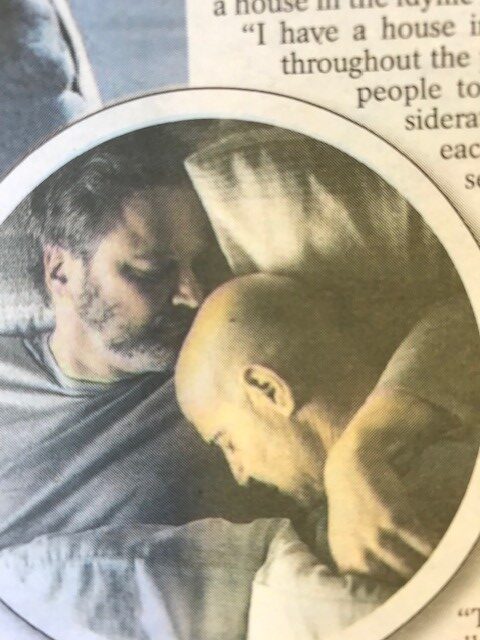 A little note: I read a piece about the making of the film which explained that Tucci was supposed to play Sam and Firth as Tusker – apparently they both agreed the film would work much better if they swopped parts…. Luckily the Director agreed….
Beautiful, natural, brilliantly acted film….. Don't miss it.
Shelley x