Film
The Nest
Where? The Cameo
Director – Sean Durkin
Starring – Jude Law & Carrie Coon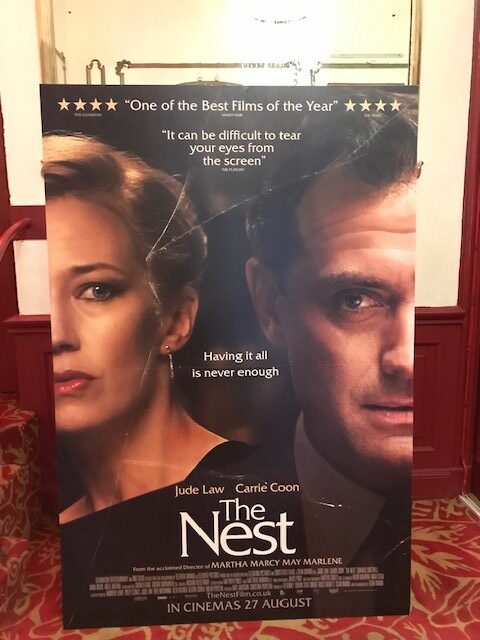 Watched a very small clip of this movie a few weeks ago; that was enough of a 'hook' to get myself a ticket at the Cameo….
The movie is set in the 1980's; the story is about a married couple who are currently living in the states – Rory played by Jude Law and his American wife, Allison, played by Carrie Coon.
They have two children, Ben is their child and the older daughter is Allison's from a previous relationship. (Sam)
Allison teaches horse-riding and adores her horses and Rory is a commodities trader…. We watch their usual 'morning routine', Rory delivering his wife a cup of coffee while she wakes up in bed… One morning, Rory drops the news that he feels it's time for the family to move to Rory's native England; he feels things have dried up for him business wise in the States and there's far more exciting things happening in London where he can re-connect with ex-colleagues/mentors and ultimately make a lot of money! (which is his driving force)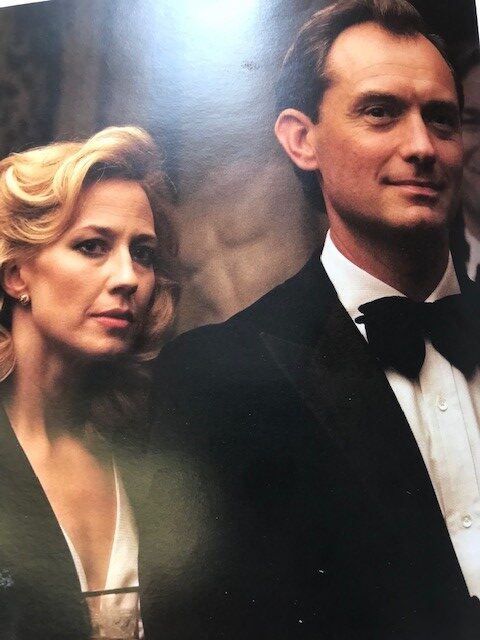 Allison is not happy about another move, however, her husband soon convinces her…. Rory flies over to England first to get a property for them to live in..
We watch Allison and the kids in a taxi driving towards this extremely lavish Country Manor to be met by Rory full of excitement, can't wait to show them around…. Rory at this point seems to have it all, good looks, charm, he's a wonderful husband and father, however, you do get the feeling something isn't quite right….
Rory is full of exciting ideas; he tells Allison she can start her own horse-riding business, why work for someone else when they have all this ground? Ben their son starts at his new and very expensive school; the daughter Sam is enrolled in a state school – she's 'smart & sassy' and you get the feeling she can look out for herself.
Rory is back working in the City with his ex-Boss, friend and mentor – Arthur, who owns the company.
Overall the family have a lot of adjusting to do; their new home is a drive away from the kids school which causes problems with them getting there on time…..    Rory has rented the Country home, however, gives the impression he owns it when chatting to colleagues and associates…  His motto 'Fake it until you make it', but how long can he keep this going for before the cracks start to show…..
Weeks later, Allison's building works on the new stables etc. has stopped – when she calls the contractors they advise her that Rory hasn't paid them for the work so far therefore until they are paid no more work will get carried out….
When Allison confronts Rory he keeps telling her a big cheque is on its way per a deal he is working on….. (Allison checks the Bank Account to find it's nearly empty) She ends up using her secret stash of cash to provide for the family meantime….
At work, Rory is setting up a deal and puts his idea forward to Arthur to sell his company to a much larger American Organisation who are looking for a London presence… Rory is already spending even more money in his head at the prospect of how rich the deal will make him…. Arthur turns the deal down!!
Rory's world now starts to unravel……..   & that of his family…..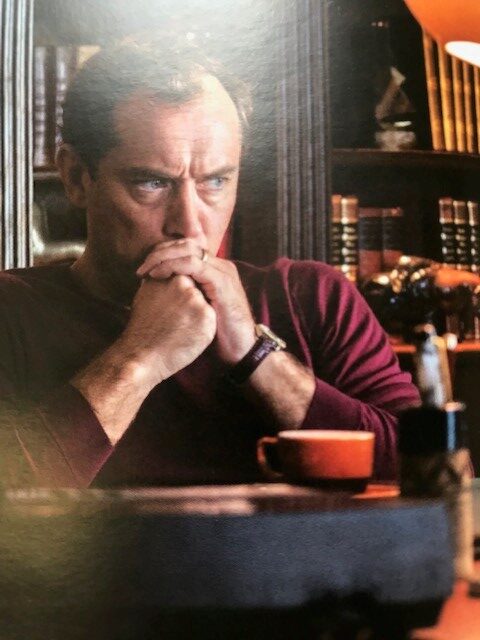 Great piece of drama; loved watching Jude Law in such a different style of role – it's really hard to like Rory, however, when you learn more about his background and his insecurities you understand he's not a bad person.
I liked Carrie Coon who played his wife Allison – she had a great independent streak about her and the two of them seemed very believable as husband & wife… (Jude Law was great around the two young actors who played their kids….. so natural)
If you get the chance, try & see this film – I know the Filmhouse are due to screen it also.
Enjoy!
Shelley x