Film…
True Things
Starring: Ruth Wilson, Tom Burke
Director: Harry Wootliff
Where? The Cameo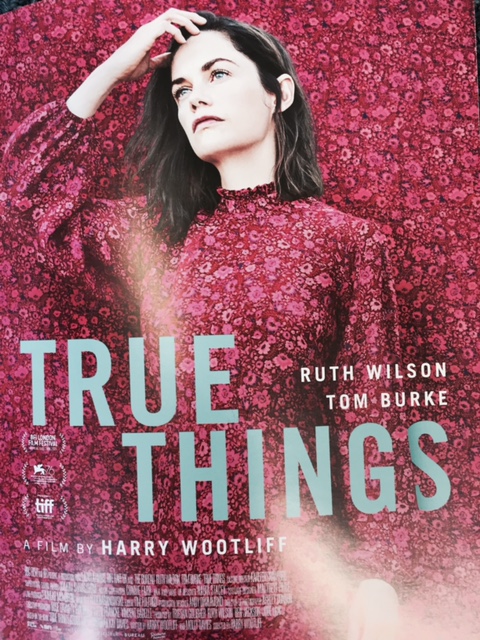 Always fab to go catch a movie at the Cameo…. the film is showing at one of the smaller Screens which makes it seem even cosier, friendlier; gives you that 'at home' feeling.
I saw a very small clip for this film and that was enough to 'hook' my attention (also, with Ruth Wilson starring, well, enough said really)
True Things tells the story of Kate, played by Ruth Wilson. We watch Kate go about her daily routine, getting ready for work, driving to her job – some sort of benefits office. (you can tell she is going through the motions but is bored of her routine, her life)
Kate is distracted at work, turning up late, looking at holidays on the web instead of the job at hand…. she's had a few verbal warnings.. then in walks her next client; a chap with dyed blonde hair who just has that 'something' about him – enough to make Kate smile & spark her interest. While she goes through the benefits process with him. 'Blond' (this is the only name we get) served 4 months inside; he asks Kate in a kind of jokey manner what she does for lunch?
They meet and Kate becomes pretty infatuated with Blond pretty fast. He's dangerous, he's exciting and gives Kate the feeling there is an 'out' from the mundaneness of her life.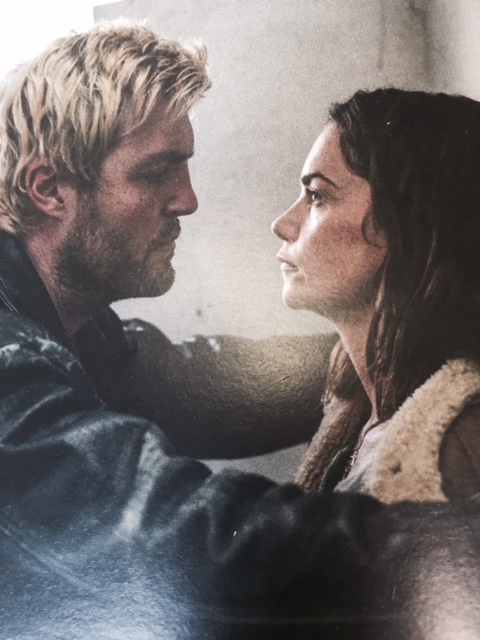 Kate's colleague at work wants to set her up with a really nice guy and when Kate visits her parents she tells them she has started seeing someone…. (she doesn't go into detail) Her parents are obviously worried about her being on her own; however, they wouldn't be best pleased at her infatuation with a guy like Blond.
Ruth and Blond meet up again; she makes up an excuse and tells her manager she's not feeling well then off she goes to meet Blond! They take a drive and end up beside a lake; it's clear Kate is more 'into this' than Blond…
He starts to take advantage of her and borrows her car which he doesn't bother returning until she calls him a week later…. Kate becomes obsessed with Blond, all other parts of her life don't seem to matter & she begins to spiral down-wards….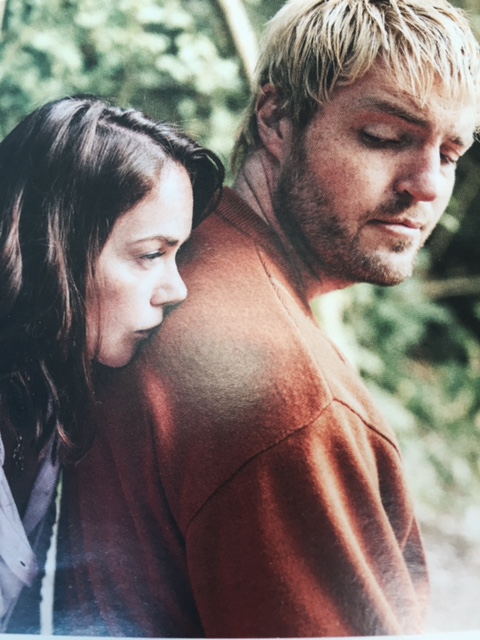 I don't want to share any more about Kate's story as this is too good a watch to spoil; so please book yourself a ticket and get along to the Cameo and 'enjoy'.
I will say, however, True Things is based on the novel, 'True Things about me' by Deborah Kay Davies. Ruth Wilson and Jude Law decided to option the book and produce the film. Wilson had been working on it for 8 years!
Shelley