Movies
Movie Time….
'Animals'
Where? The Cameo
Based on the novel ANIMALS by Emma Jane Unsworth.
Director:
Writer:
Stars:
Holliday Grainger, Alia Shawkat, Fra Fee |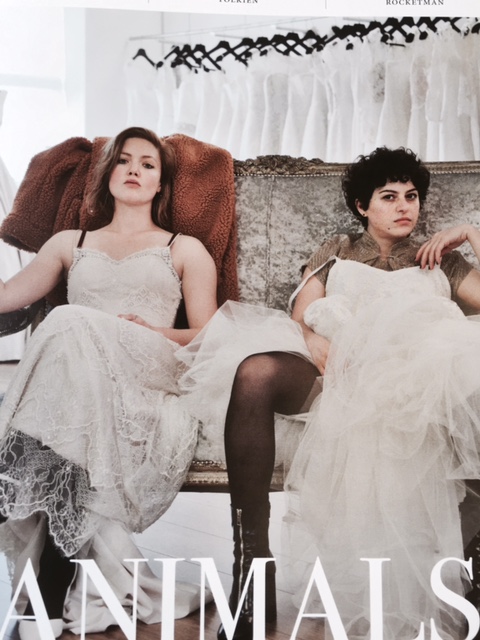 A female 'buddy' movie set in Dublin – what's not to like?
English actress Holliday Grainger plays Laura – great Irish accent! Her best friend Tyler is played by American actress Alia Shawkat.
Our leads have been best friends for 10 years; they share Tyler's messy, traditional old flat and pretty much enjoy partying every night in Dublin…. I always think it's really clever to be able to convince your audience they are watching a long term relationship without being privy to all the years prior? It's almost like you are spying on these young woman; they know each other so well they almost have (like we all do) their own 'chat'- they just 'get' each other….
We soon learn Laura is a writer; well, aspiring I guess is the more realistic description plus keeping down a day job. Tyler is a barista but more interested in the 'party', whatever party is going on…… Tyler is like Laura's little devil on her shoulder enticing her to join her for drinks when she knows she should be writing…. (saying that, Laura doesn't take much convincing) They are like soul sisters; Tyler is also always there at Laura's family gatherings.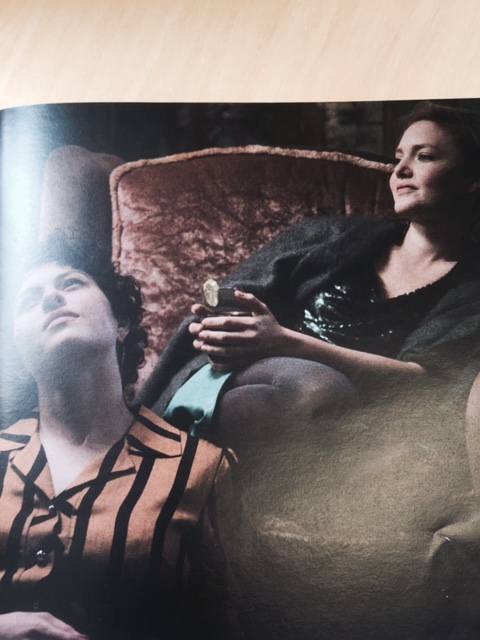 At one said 'family gathering' – the best friends arrive at a restaurant to be greeted by Laura's Mum, Dad, sister and her partner to celebrate the surprise news that Laura's going to become an auntie…
A few flashbacks show us that Laura's sister was once a party animal also…. You can see a subtle shift on Laura's face when she realises life is moving in a very different direction for her sister. Has the time come to grow up??
Ordering another glass of white wine in their local bar, whilst Tyler pops to the ladies.. Laura meets Jim – a calm, gentle chap who happens to be a classical pianist.. there's an instant connection (much to the annoyance of Tyler); Laura writes her number on Jim's shirt….
Back at the flat, Laura eagerly awaits a message/call from Jim – she gets her wish…..
Jim soon becomes Laura's boyfriend which puts Tyler's nose well and truly out of joint – Tyler resents Jim for taking her friend away..
Laura starts spending more time with Jim and tries even harder to get her creative juices flowing so she can concentrate on her writing & less on her partying…..
The next family gathering, Jim has now joined the table & Tyler arrives late to find the group all laughing, joking and in full conversation… the big news this evening is announced by Laura – she & Jim have got engaged!!!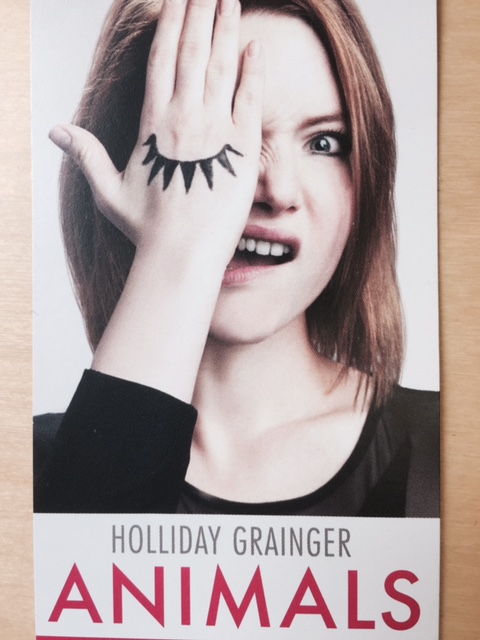 The film not only covers female friendship – the highs and the lows but also deals with the crossroads we all face when we feel life needs to change / we need to grow up / we need to venture out on our own or bring new people and experiences into our lives…
It's also a movie with plenty of fun & loads of 'laugh out loud' moments (in-fact, one particular scene my friend & I thought we weren't going to be able to stop laughing!!!) So, message/call your chum and book tickets to go see 'Animals' this week – don't miss it!
Shelley x