Preview Screening….
Preview Screening….
'The Wife'
Where? The Cameo
Starring: Glenn Close, Jonathan Pryce, Christian Slater, Max Irons, Annie Starke,
Director: Björn Runge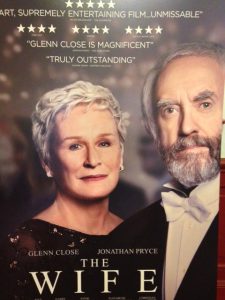 Firstly, the interest in having to see this film was definitely it's the leading lady… Glenn Close – Close has played some unforgettable characters that make you react – be that in a positive or negative way? I don't think any of us will forget her as Alex Forrest in 'Fatal Attraction' and as the ruthless lawyer Patty Hewes in the legal thriller series 'Damages'…. & a nod of course to Close in 'Dangerous Liaisons'.
This time, Close plays Joan Castleman 'The Wife' of Jonathan Pryce's character Joe Castleman an acclaimed author of fiction.. Joan is very much the woman who keeps everything running smoothly – reminding her husband when to take his medication and getting plans in place; allowing her husband to concentrate on his successful writing career.
As they say 'behind every great Man…..'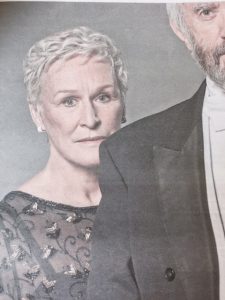 The movie opens as Joe accepts an over-seas call (both husband & wife are in bed sleeping) The call is from Stockholm to inform Joe he has been awarded the Nobel Prize for Literature – much excitement.
A gathering at their home with family and friends to celebrate the news introduces the couples grown up children; their daughter is expecting and their son David played by Max Irons (son of Jeremy Irons and Sinead Cusack) set on becoming a writer – David is keen to receive his father's feedback on a short story he has recently written and gain his long awaited approval… There is definite tension between father and son.
We see husband and wife on the plane travelling to Stockholm; son David in tow.. A visit from a fellow passenger, another writer Nathaniel Bone played by Christian Slater (great to see Slater; still looks fab and plays this part so well) is keen to write Joe's biography – warts and all! Joe dismisses Nathaniel; however Joan is as diplomatic and polite as always..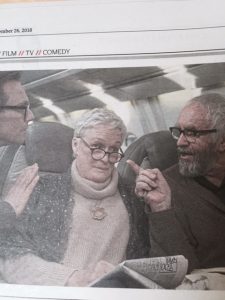 Running along-side our current story we are treated to flashbacks of how the young Joe & Joan met. The young Joan is actually played by Glenn Close's own daughter Annie Starke. This gives the audience real insight into the dynamics of their relationship – Joe was a writing Professor already married with a baby and Joan was one of his talented students…. Yes, Joan was a writer, full of ambition. (obviously Joan became Wife Number 2)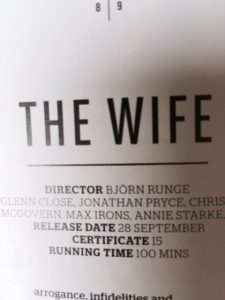 The Castlemans are welcomed by a host of people when they arrive in Stockholm giving the couple and their son the low down on what will happen leading up to the ceremony of receiving the Nobel Prize.. You see Joe loving every minute of the adoration and equally Joan looking uncomfortable and showing so much in her face her eyes especially without saying a word… Joe is introduced to a young and very attractive photographer who is there to shadow every moment of the trip taking pictures. You can see Joe delight in meeting the young beauty and at the same time we get a shot of Joan's face – she's seen this familiar scenario with Joe many times before…
Joan has been the dutiful wife for such a long time; keeping everything together; she's a bit like a pressure cooker staying calm and together but all the time getting closer to boiling point….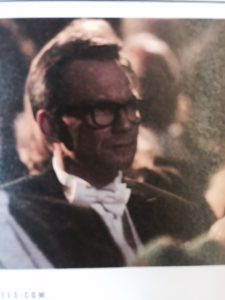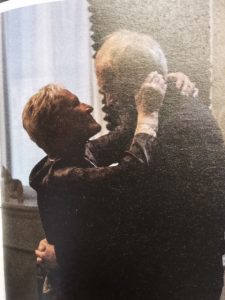 There is a fantastic scene with Close and Christian Slater; Joan wants to spend some well deserved (& much needed) time on her own discovering Stockholm; she is met in the hotel lobby by Nathaniel who persuades her to join him for a drink in a cosy bar just down the street instead of her an afternoon sight-seeing.
Nathaniel knows in his gut there is more to Joe's writing success & the image of their 'happy marriage'; he's aware of successful men like Joe and their affairs. He flirts with Joan to get to the truth… All part of his plan to write Joe's biography..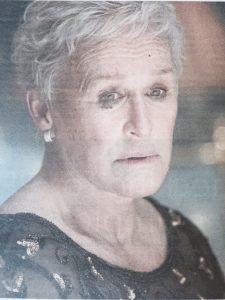 As with all reviews I don't want to share where the story takes us next but you will not be disappointed… We discover more and more right until the very end.
Fantastic, classy, grown-up piece of film-making with a fabulous, professional cast..
Adapted from Meg Wolitzer's 2003 novel.
Interesting FACT! The movie was shot in Glasgow; apparently the Director thought 'Glasgow looked more like 90's Stockholm than modern Stockholm does'…..
General release Friday 28th September
Shelley x