Movie Review…
Movie Review
Lady Bird
Where? Cameo
Director:
Greta Gerwig
Writer:
Greta Gerwig
Stars:
Saoirse Ronan, Laurie Metcalf, Tracy Letts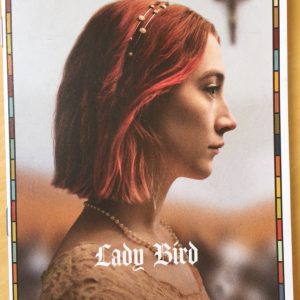 It was fairly obvious Greta Gerwig was going to go down the 'Director' route…. I've enjoyed her quirky, indie style movies which she has starred in (Frances Ha / Mistress America)
(Lady bird is semi-autobiographical – Greta grew up in Sacramento, she also went to a Catholic school)
They are the style of film which are not all about the big budget, use of a blue-screen; they are often the more real and raw tales of life…. The characters are not the most successful or glamourous and I guess this is often the appeal. Don't get me wrong I love a bit of glamour and escapism, who doesn't?
Mix this cool Oscar Nominated Director with an equally interesting young (again, Oscar nominated) actor, Saoirse Ronan and you most definitely have a 'hit'.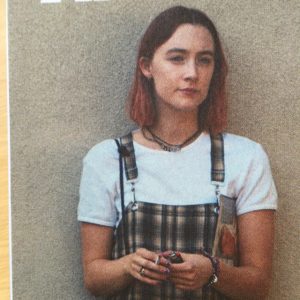 What's it about….
It tells the story of 17 year old Christine McPherson who has decided to re-name herself 'Lady Bird'.. she is a student at a Catholic school in Sacramento, California. The story is about her last year at school before she goes to college; she dreams about getting away and moving to New York where the 'writers' are…. She & her mum have a difficult relationship – lots of heated arguments and dramatic exchanges; however you know deep down there is a genuine love there…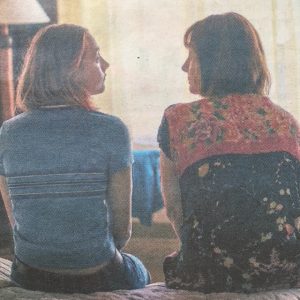 Lady Bird struggles with living on the 'wrong side of the tracks' – she wants to be accepted and be part of the cool, rich kids club.
All of the usual teenage angst is covered really well in the movie – first love, friendships, The Prom'! Greta Gerwig definitely has a 'style'; charming, funny and 'real'.
I was also pleasantly surprised by the mixed audience watching the movie; groups of older women, couples, younger girls with their mum's…..
If you've not got your weekend planned out and fancy a little bit of 'movie entertainment' then head along to the cinema, get comfy and enjoy getting to know 'Lady Bird'.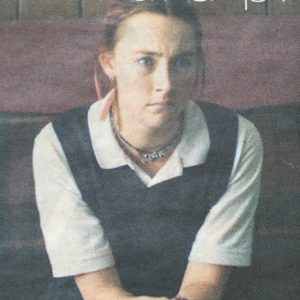 Congrats Greta; let's hope you have some more stories to share.
Shelley