Dance Base
Ballet 2017……
Dance-Base, Edinburgh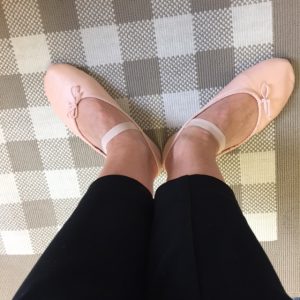 It's that time of year once again where I dust off my little 'ballet pumps' and get ready for my Autumn Course of Ballet at Dance Base… (Scotland's National Centre for Dance)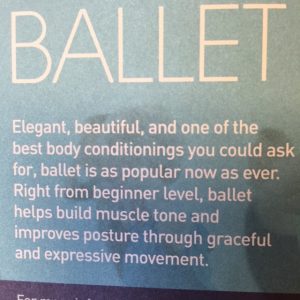 If you love all forms of dance and fancy giving it a go, get yourself down to the Grassmarket and check out what's on offer – Dance Base is a fantastic venue which offers every style of 'dance class' you can think of; from Beginners Ballet to Jazz and from Hip Hop, tap to 'World Dances' such as Flamenco, Bollywood and Belly dancing 😉
They also offer fantastic Workshops where you get the chance to try something new! One year I went along on a Saturday afternoon to 'try' and learn Michael Jackson's iconic 'Thriller' – lets just say I gave it a good ole shot! (MJ would have been proud)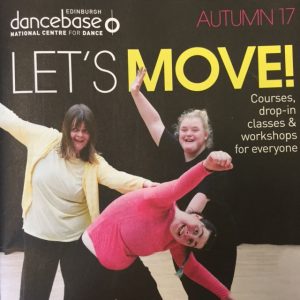 If you're nervous about committing to a whole course of classes then why don't you try one of the many 'drop in' on offer – this will give you a great opportunity for a wee taster session; however, I guarantee one visit and you'll be hooked!
The studios are proper dance spaces with mirrors and barre's in place for the Ballet courses… Airy and bright with plenty of leg-room.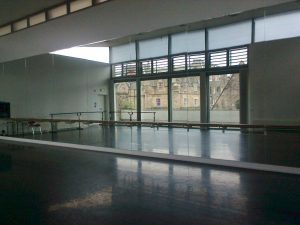 Don't feel intimidated; all ages, shapes and sizes, men and women are all welcome – you don't have to spend a fortune on all the right gear; usually comfy works best!
It's a super relaxed environment great for switching off after or before a hectic day at work to learn something fun plus get a little exercise….
Dance Base also offers classes for the over 60's and has a fantastic selection for the younger dancer; from Baby Steps 0-18 months, Pre-school dancers and Junior dancers – they've got it all covered!
The Teachers – always a high standard of teaching; they are sooooo patient and make the class fun and enjoyable. I'm looking forward to meeting our new teacher for this term, Katie Miller…. Every teacher has a different approach which keeps it new and fresh which I like.
We were so lucky to have been taught previously by Lauren Porter -Worth, a fantastic American dancer who used to glide effortlessly across the floor – she made a simple step look so graceful and stylish…..
Well, we've got 12 weeks to try and achieve some level of grace, style and poise – wish me luck!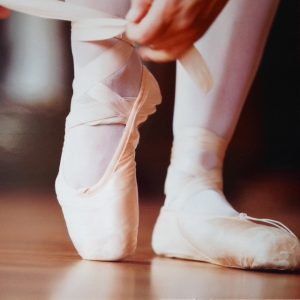 Shelley x