'An Evening at The Theatre'…
The Kings Theatre
Play – 'Not Dead Enough'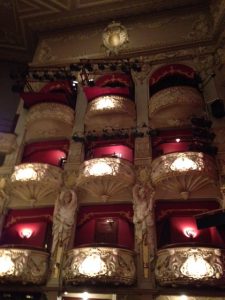 Starring West End & Soap star – Bill Ward
MTV presenter Laura Whitmore & Award Winning Actor Stephen Billington
From the No1 Best Selling Author – Peter James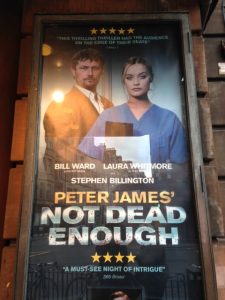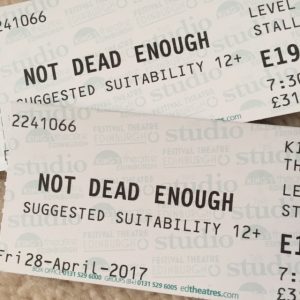 There's something about a 'live' performance I find really exciting… not just from the acting point of view but also the clever 'behind the scenes guys' who create fantastic backdrops and sets which are so believable. In the case of 'Not Dead Enough','Lighting' was key to transport you from one scene to the next without 'moving around' any large props.
The Story – The opening scene is eerie to say the least…… A socialite based in Brighton, Katie Bishop is murdered in her home; the prime suspect being her husband Brian Bishop who conveniently says he is 60 miles away in his London apartment… Or is he??
The main man on the case is Detective Superintendent Roy Grace (Bill Ward) whose own wife had mysteriously disappeared approx 10 years earlier…. Roy is now in a relationship with Cleo Morey (Laura Whitmore) who is a pathologist – she's the one who cuts up the dead bodies and takes DNA samples in the mortuary…. Roy & Cleo's working life cross over a lot in the story therefore many of the scenes are based in the mortuary which adds to the suspense of the story. (Laura spent time in Hove Mortuary to get a proper understanding & feel of this environment but said she won't be making a career move as a Pathologist as she's a tad squeamish when it comes to blood!!)
Roy almost becomes obsessed with the case and interviewing Brian Bishop; as the chilling murder case unfolds, two further murders are uncovered following twists and turns which keeps the audience guessing……. How did Brian Bishop be in two places at the one time? All is not what it seems…..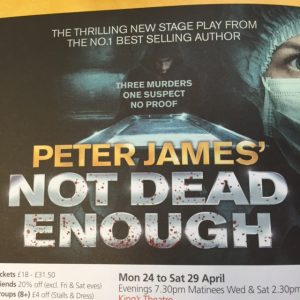 Another excellent 'Thriller' by Peter James.
Adapted by award winning writer Shaun McKenna and directed by Olivier award winner Ian Talbot. Really well acted & glad to say we did have a few giggles along the way which are always welcome when you're watching a thriller..
The play continues to Tour the UK until July….. Don't miss it!
Shelley x