'Smell the coffee'……
'Smell the coffee'……
It has to be said, I am partial to a decent cup of coffee….. take today for instance; I had a couple of errands to run but had enough time at lunch to stop by Hotel Chocolat and order a cheeky wee cup of java – yum!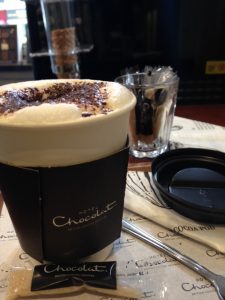 They have a cute little seating area at the back of the shop plus a small table and high stools at the front so you can people watch and 'eye up' the chocolate at the same time! I even spied their new 'ice-cream' machine and managed to score a tiny little sample – Delish!!
Other favourite 'coffee' stops…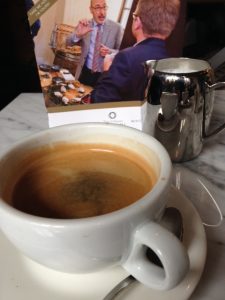 Contini, George Street – gorgeous, Italian and strong! Luv it…..
Great venue to meet your chum for a catch up or if you're meeting with clients…. Victor & Carina have created a gorgeous space and with the new décor you feel like you're in a London hot spot! (not just for coffee, lovely menu so fab for breakfast, lunch or supper)
Vin Caffé, Multrees Walk – still one of my favourite places for great Italian coffee – the perfect size of cup, great flavour everytime. Also luv this venue for a tasty Panini with mozzarella and tomato.
Peter's Yard / Soderberg – Quartermile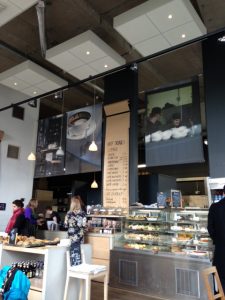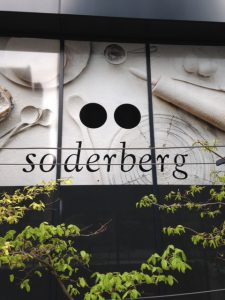 Time to go all 'Scandi' / very different taste to Italian coffee but equally moreish in flavour and strength – no wishy washy coffee served here thank you very much plus it would be rude not to accompany your hot drink with a cinnamon bun – 'Oh yeah'! Great feel and atmosphere plus always lots of interesting people hanging out.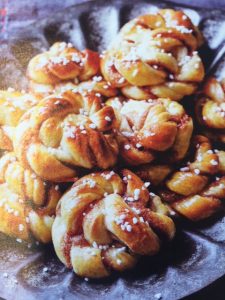 All of the above get 5 Stars from me…..
More 'shares' coming soon.
Shelley x