Lights, Camera, Action!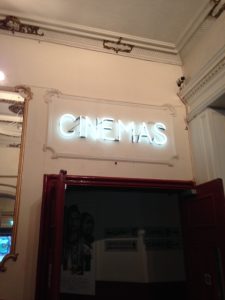 Movie Review – 'The Sense of an Ending'
Cast: Jim Broadbent, Charlotte Rampling, Harriet Walter
Director: Ritesh Batra
Cinema – The Filmhouse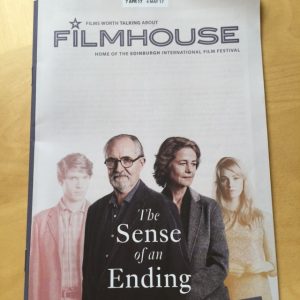 British movie based on Julian Barnes novel…..
Now and again you want to sit back, relax and watch a good story unfold; without explosions, far fetched lands and no evidence of the use of 'blue screens'… 'The Sense of an Ending' did the job perfectly.
The main character is Tony played by Jim Broadbent; Tony is divorced and has a 30 something daughter who is expecting her first child. Tony and his ex-wife have a healthy and friendly relationship and still meet up and chat very openly and honestly. Their scenes together are entertaining and so 'real' (quality actors make this seem effortless)
We follow Tony's daily routine; he's retired and owns a vintage style camera shop….. One morning he receives a letter which he eventually gets round to opening, it's from a lawyer informing him he's been left something in a will from the mother of an ex-girlfriend. Names, history and times forgotten all come flooding back to Tony via 'flasbacks' – his first meeting of Veronica at a university party; how he becomes besotted with her, intriguing and awkward scenes when Tony goes to stay at Veronica's family home for the weekend. (Emily Mortimer plays Veronica's mother – almost child-like in nature; not like a typical parent of that time)
Sometimes 'flasbacks' in a movie are secondary to the main event, this is not the case in this film, I equally enjoyed watching both era's and learning what happened in the past and how that shaped the present.
Will Tony get all the answers he is looking for? Will his meeting with Veronica open up a host of new questions? I'll leave it there for now with the hope you'll visit the cinema soon and enjoy the movie for yourself.
The two actors who played the 'young' Tony and Veronica were extremely watchable; Billy Howle and Freya Mavor who was born in Glasgow but actually grew up here in Edinburgh…. I think we'll be seeing more of them in the future.
Excellent story, so well acted – definitely 'thumbs up' from me..
Shelley x
Little Note: Decided as I liked the story so much; popped out to Waterstones & bought the book…. Will let you know what I think..