Summer Reads…..
Summer Reads…..
Author – Liane Moriarty
One of my favourite authors of the moment is Liane Moriarty, from Sydney, Australia.
My sis introduced me to her and suggested I read 'Big Little Lies' – so well written, great selection of characters and believable. As soon as I had finished the first page I was hooked! (Nicole Kidman and Reese Witherspoon bought the film and TV rights; it's now been made into a series on HBO)
Other's followed: 'What Alice Forgot' 'The Husband's Secret' and 'Three Wishes' – all equally entertaining; you believe in and invest in Liane's characters which is vital to really getting into the story and sticking with it. In a way you're sad when the story comes to an end; it seems funny to say but you often miss the people you've been reading about & following what they've been getting up to.
To be honest I'm positive it'll just be a matter of time before all of Liane's books are made into movies or mini-series….
Waterstones here I come for my next Liane fix!! (I have a few more of her books on my wish list)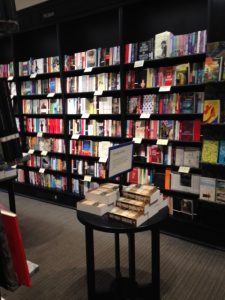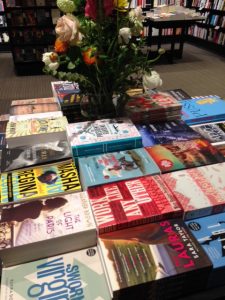 Note: Liane has sold over six million copies of her books worldwide and her novels have been translated into thirty-nine languages.
Her books are perfect for 'Summer reading' – in the garden or relaxing on a gorgeous balcony sipping on something chilled and enjoying the heat of the sun…. Ahhh, bliss.
Pass it on!
I tend to read then pass the book on; it's lovely finishing a book you've truly connected with then give it to a chum who you know will enjoy it just as much.
Keep this trend going & pass on your next read…..
Shelley x