A 'little Beauty'………
Some 'tried and tested' products which I use on a daily basis; reasonably priced and delighted to say they live up to their advertising.
Boi-ing / Concealer by Benefit / £17.50
I was recommended to try this by an extremely helpful Sales Advisor who was actually working for another brand!! (you know you can trust someone when they don't just try and give you the hard-sell on their own products; what a star)
Great little pot of 'cover up' / after a horrible cold, this Concealer really works around the nose area and magically makes redness disappear…. It's long lasting & really easy to apply / great selection of shades to suit all skin tones. (Also, 'luv' the name – you can't help but smile when you ask if there's any 'boi-ing' in stock??)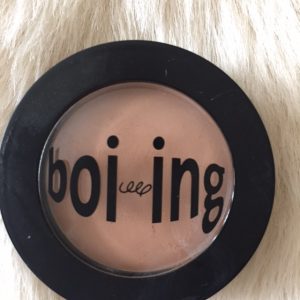 …………………………………………………….
Ginvera Exfoliating Gel / £22.00
I've been using this exfoliator now for a few years; it's gentle enough to use every day after you've washed away the days make-up and before you moisturise. Some exfoliators are quite harsh but this feels good on your skin – a little drop massaged onto dry skin using a circular motion then rinsed off with warm water. I luv that feeling of super clean skin!
(I usually buy this at the Apothecary dept. at Harvey Nichols)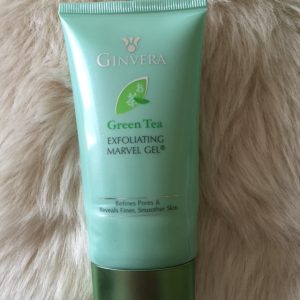 …………………………………………………….
'Eye Eye'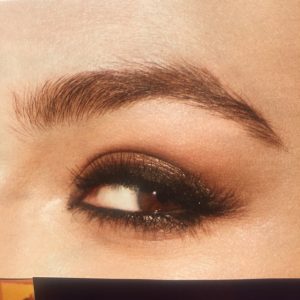 Lancome Hypnose Volume-a-Porter Mascara / £24.50
Even if I don't bother with any other make-up, I always adore a coat of black mascara on my upper lashes… As you know there are so many mascara's on the market and they all make such big promises! Again, this is a product I keep returning to; it coats the lashes well and doesn't end up becoming 'cloggy' even with two coats. (lasts for ages too)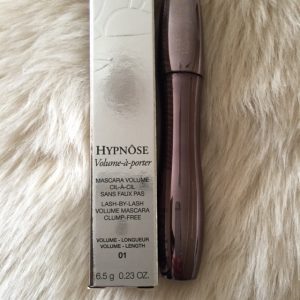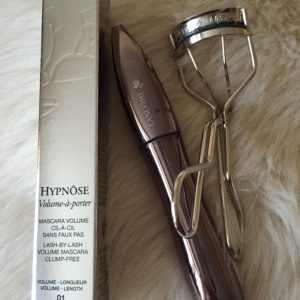 Hand in hand with Mascara is my trusted friend the Shu Uemura Eyelash Curler / £16.50…. Before you bring out the mascara, hold the curlers in place on your top lashes for a few seconds and see the transformation! Pop on some mascara and you're good to go….. 'Luv it'
More products coming soon…….
Shelley x