'Vino Rosso' Grazie……..
'Vino Rosso' Grazie……..
My cheeky wee wine recommendation is a smooth Italian red called 'Collefrisio… Montepulciano d'Abruzza..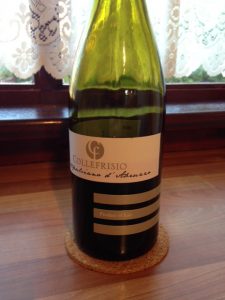 I popped in past The Bon Vivant's Companion on Thistle Street & explained the style & taste of red wine I really enjoy… Very glad I did!! This is a gorgeous 'easy drinking' red which is equally good with supper or if you just fancy a little snack then you really must try these!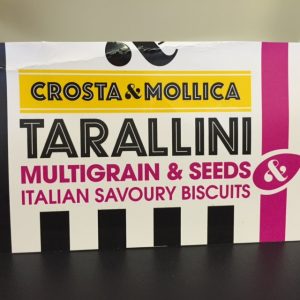 Tarallini Savoury Biscuits – soooo moreish! I first ate my way through a couple of small bowls whilst enjoying some equally lovely wine at Divino; delighted to come across them being sold in Waitrose!!
Yum, yum & yum…..
'Prego'