Small but very helpful Kitchen Gadgets! (yes, they work…)
Small but very helpful Kitchen Gadgets! (yes, they work…)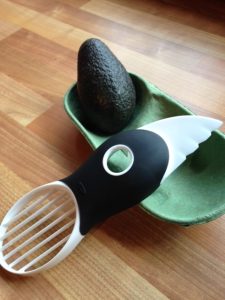 OXO Good Grips 3-in-1 / Avocado Tool
This is a fab little gadget for anyone who loves Avocados but don't like the fuss of prepping them; also, much safer way to remove the stone!
I had a little accident over a month ago; whilst fixing a lovely salad with friends I managed to stab my left hand whilst trying to remove the stone with a knife…… Very silly I know and very sore!! Get yourself one of these little beauts and I promise you you'll be eating more & more Avocados!
Another, great find is the OXO Good Grips, 'Handheld Spiralizer'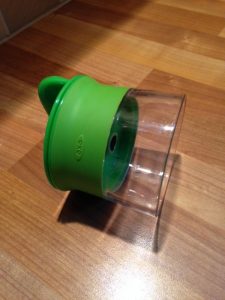 I like many others have been intrigued by using courgettes in a kind of spaghetti style way…. Also carrots etc etc.. I didn't want to invest in one of the huge spiralizers just in-case I never used it – you know what it's like, some large 'gadgets' can end up in 'Gadget Cemetery'! Not this one; oh no! Luv it!
It does a great job, working especially well with carrots and courgettes – easy, no fuss and small! (doesn't take up any room in your kitchen cupboard)
I bought both little marvels in the wonderful 'Lakeland' Store!
Check them out…….
Shelley x