Movie Magic
Movie Magic
You can't go wrong with a little 'Disney' especially watching it in the comfort of our gorgeous Dominion Cinema…….
Myself and a good chum went to see 'Beauty and The Beast' at the weekend and decided to view it at The Dominion in Morningside.
So glad we pre-booked tickets as the performance was Sold Out! The cinema was buzzing with lots of little 'Belle's in their yellow puffed out dresses; twirling around with anticipation before the main event started…..
The Dominion is a very special cinema to anyone who has grown up here in Edinburgh – it's the 'treat' cinema, it's got that little extra sparkle and cosy, homely feel all at the same time… (plus of course those Fantastic seats!!!!! Bliss…..)
The remake of the classic Disney fairytale did not disappoint – gorgeous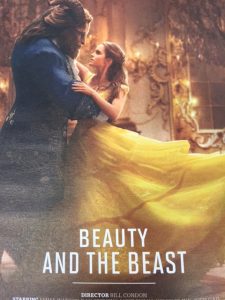 scenery, great songs, lots of humour and of course as always beautiful story telling…
I loved LeFou played by the brilliant Josh Gad – great comic timing and extremely likeable. Emma Watson of course is perfect as Belle and makes for a very '2017' heroine.
A great 'feel good' movie that transports you somewhere magical even if it's just for a couple of hours….
Shelley x